14 Mar 2023
How an empowering culture adds exponential value to software delivery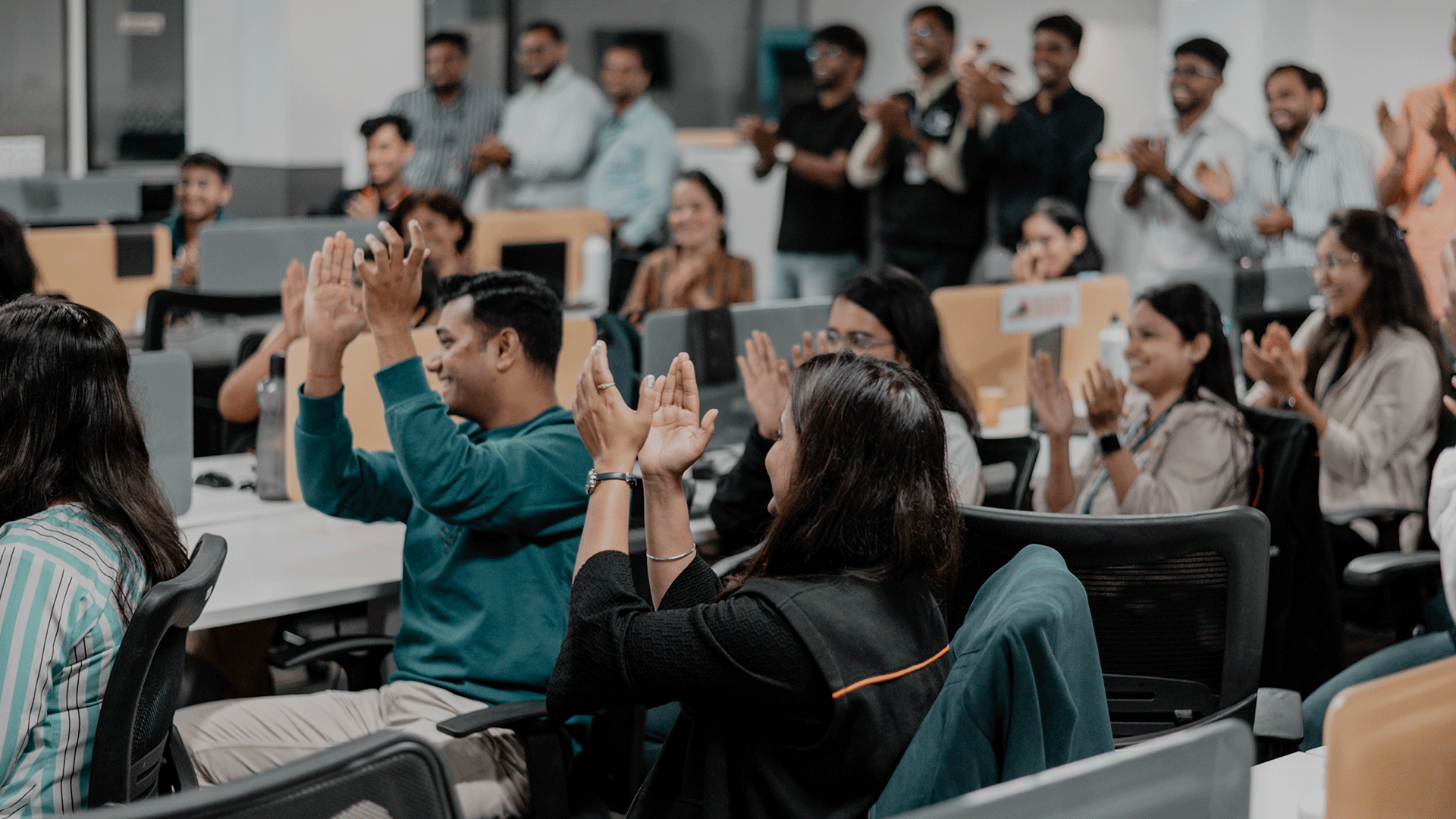 The Software Delivery Engine
The Software delivery process begins the moment an idea for a new system/solution is born, and continues all the way through building, maintaining and ultimately solving a problem for the end user.
Given the complexity and magnitude of impact it causes, it's no surprise that this software delivery engine comprises of many stakeholders along its way, all forming a key part of the puzzle.
The success of this software delivery engine is result of a delicate dance of co-ordinated efforts from all involved.
Culture matters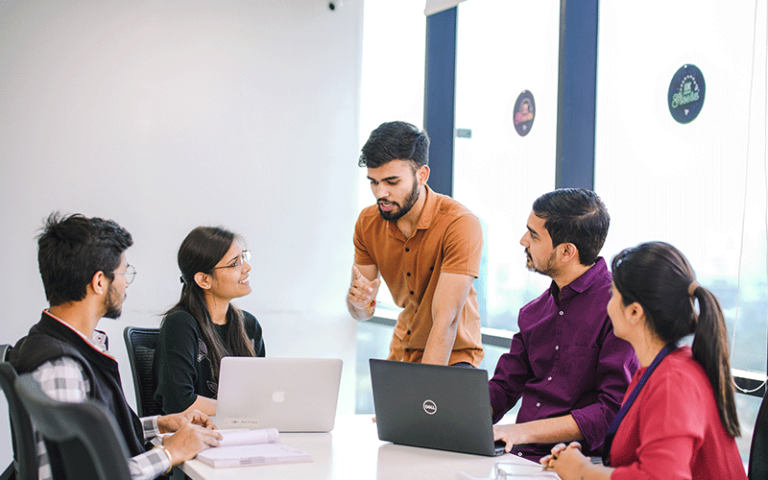 Nothing happens in a vacuum. The culture and environment surrounding every stakeholder plays an equally important role in this value chain.
An organization's culture is the shared values, attitudes, behaviours, and standards that make up a work environment and drives everyone towards the same goal.
The challenge is when your organization and its partners are merely focused on "execution" without value addition! How to ensure the there is incremental value add throughout the software delivery process?
The role of an empowering culture in the software delivery process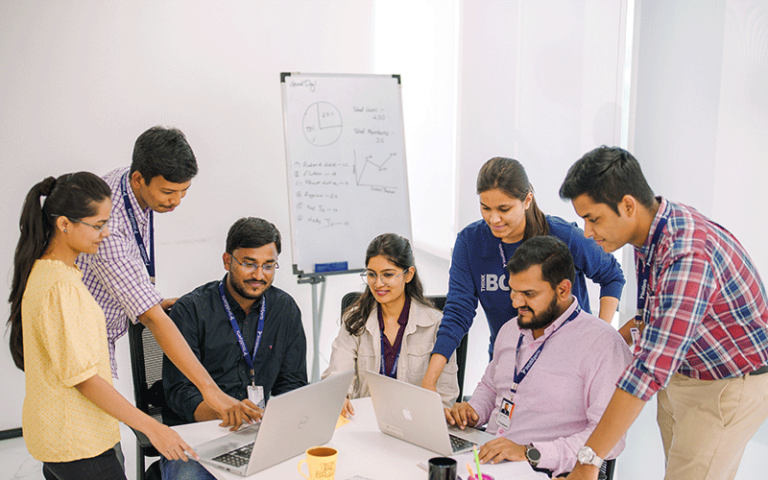 A culture is empowered, when everyone, irrespective of their age, experience, job role, and background have a voice and can put forth their opinion without any worry.
An empowered culture encourages asking questions, understanding specifics, and knowing the bigger picture.
The cornerstone of any business, including ones involved in the software delivery chain is to understand the larger picture (business intent) and solve problems.
An empowered culture ensures that if people are putting their best foot forward to solve business problems, they will be assured of sustained growth- which creates a positive feedback loop; in turn multiplying value and enhancing quality delivered.
Fostering an empowering culture emboldens every player to have a say in the process and in turn add tremendous value.
Putting our money where our mouth is- How do we ensure an empowering culture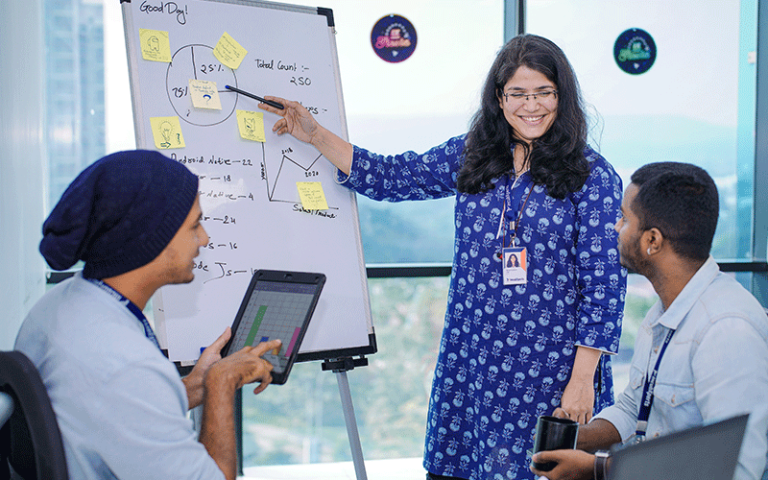 We believe that every player in the game working to add value within the software value chain has every right to understand the requirements/the business intent behind what is to be built and delivered.
For, an empowering culture nurtures the aptitude to understand business, which ultimately helps one deliver better.
For every stakeholder, every team member, this empowerment can come in different forms:
Project Managers: In an empowered culture, a project manager/business analyst has equal right as well responsibility to value add to the engagement. He/she will have a thorough grasp over the business intent and contribute on a strategic level. Going a step ahead, a project manager can truly leverage their understanding of the business intent to provide consultative value addition, going beyond mere scope of the project.
Team leads: An empowered team lead will own the design aspects of the project and ensure that the applications are designed for scale. A lead aligns himself with the set standards and ensures that these standards evolve over a period as the software matures.
Developers: From the lens of empowerment, a developer will strive to understand the vision of the undertaking and attempt to add value. He/she will ask questions like "Why", "How", "What"?
Quality Analysts: Empowerment for a QA's perspective involves understanding requirements, objectives, and looking at the application from end user's perspective. An astute QA will be mindful of negotiable and non-negotiable requirements (functional as well as non-functional).
Building and maintaining an empowering culture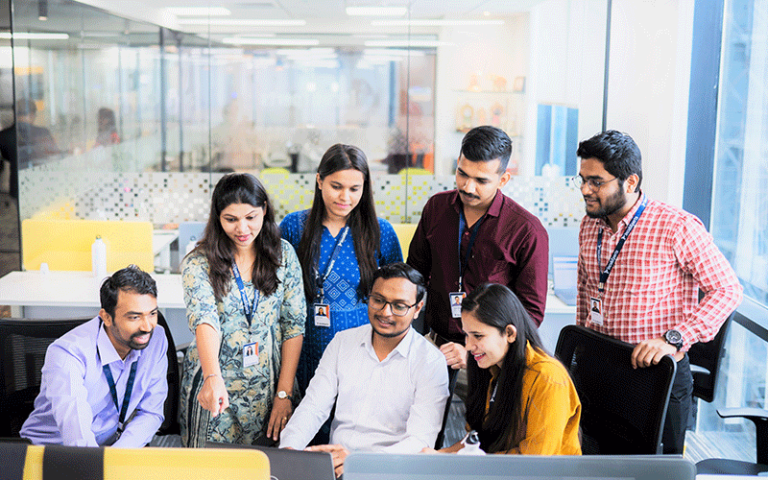 Our years of experience and learning across domains, organizations, and cultures has helped us understand what truly makes for an empowering culture and how to implement it across the length and breadth of the organization.
We have introduced several initiatives to uphold our learnings:
Leadership Nexus: A periodic meetup event where our mid-management and leadership get together to exchange thoughts and learnings about organization goals, strategy, and organization culture at large. The nexus is a way of readying upcoming leaders and helping the current leadership uphold vision and culture across the organization.
Raw Diamonds: A mentorship initiative which identifies bright young talent with untapped potential and helps mould them for future roles and responsibilities.
Tech Circle: A technology focussed event where technical leads and senior engineers get together to discuss latest advancements, learnings, and technology related challenges. The aim is to inculcate mutual learning, growing together, and keeping up to date with technological advancements.
Mentorship: We pair up every new employee with a mentor who guides and helps them get accustomed to the new environment, making sure that every new team member can easily assimilate with the organization's culture and is empowered to grow and perform from day one.
Performance Review System: We have built our own data driven, unbiased PRS which acts as a holistic review system, considering several result areas and drawing helpful insights from it. It is designed not only to identify areas of improvement, but also acts as a reliable source of data to help design training programs, identify, and mentor performers, and track growth over time.
Interviewer Mentoring: We implement our Performance review system not only within the organization, but also ensure that the same parameters are considered while hiring a new employee. We believe that this helps us hire talent who can seamlessly gel in the company's ethos and culture. To make sure that this is followed consistently, we regularly train and mentor our interview panel to identify and gauge the presence of key traits required to join our team.
Conclusion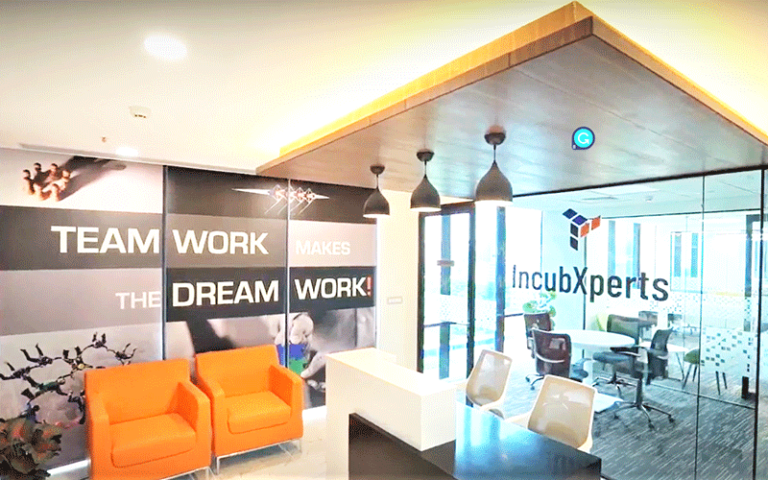 The importance of an empowering culture when it comes to the software delivery chain is often underrated and certainly a great differentiator.
Not only does it ensure seamless execution but helps add unlimited value throughout the life of a project.
An empowering culture is certainly something you can lookout for while engaging with a technology delivery partner. Rest assured; you will end up deriving a lot of value from the collaboration.
But is an empowering culture enough?
We have come to discover that coupled with a culture that empowers, there are three other ingredients which play a great role in the software value chain. Want to find out? Read this piece by our Co-founder, Anish.